Location
We hold our small group classes and one on one personal training sessions inside the Marvelous Performance facility, located in Burlingame, CA.
Parking
We have plenty of parking spaces just a few steps away from our entrance, plus overflow street parking.
Noise and Occupancy
During our training times, the gym is typically very quiet; sometimes we have the entire facility to ourselves, sometimes we share it with 5-10 other friendly trainers and their clients. Because our space is so large, there are never any issues with limited space or access to equipment.
Note there will be occasions where others are working on exercises that produce loud noises (Olympic Weightlifting and Powerlifting). If this is an issue for you, please let us know and we can find a solution.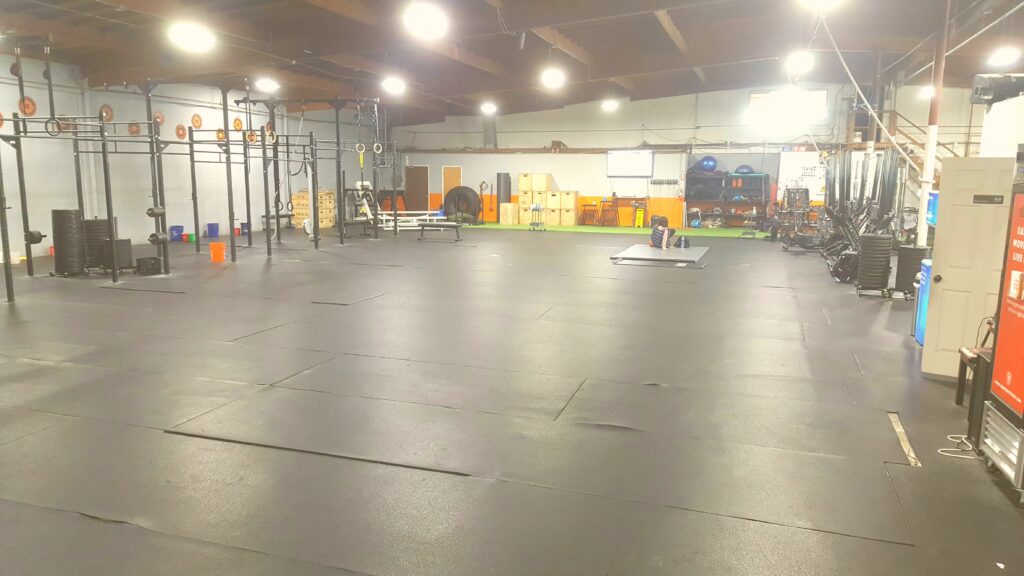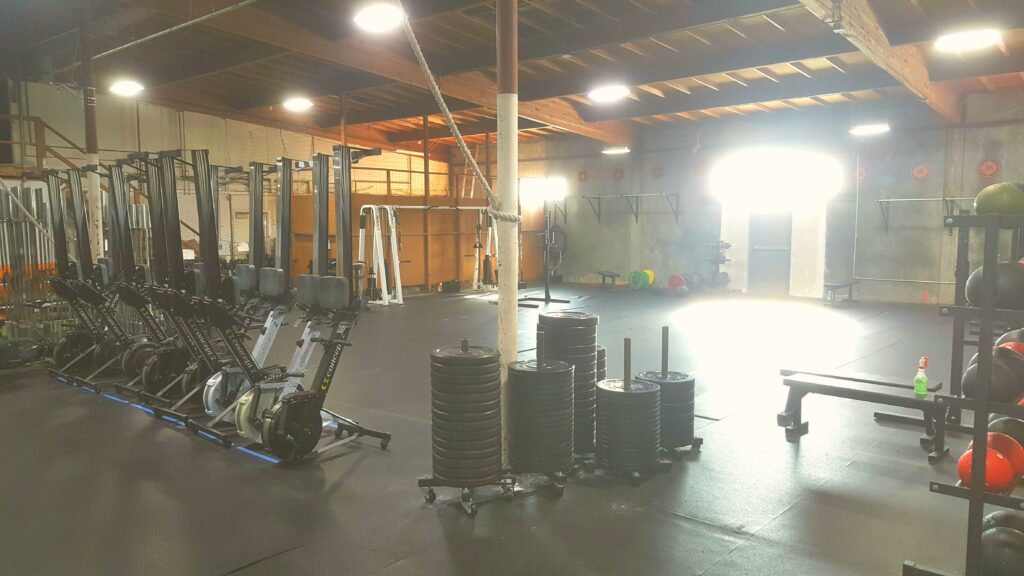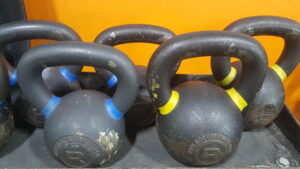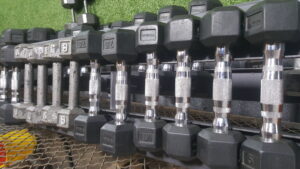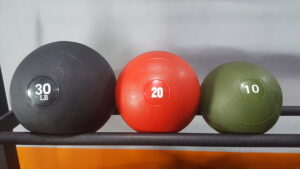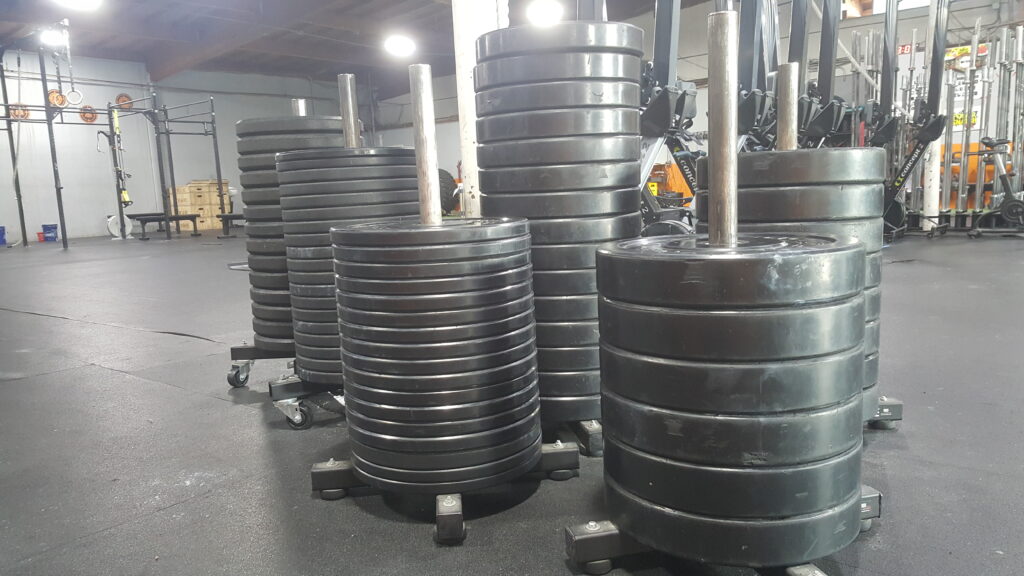 Equipment
20 squat/bench racks throughout the gym
Dumbbells, kettlebells, and barbells from 1 lb. to 100 lb.
Soft, padded gymnastics mats for floor work
Adjustable crossover cable machine
Resistance bands (with and without handles)
Concept 2 rowers (500 lb weight limit)
Concept 2 ski ergometer
Padded flat and adjustable benches (1000+ lb weight limit)
TRX suspension trainers (1400 lb weight limit)
Bouncing and non-bouncing medicine balls
Swiss ball
Bosu ball
Paralettes and dip bars (500 lb weight limit)
2 Airdyne bikes (350 lb weight limit)
Treadmill
The Step (TM)  (300 lb weight limit),  wooden and steel plyo box steps (12" to 30" high)
Reverse hyper and back extension machines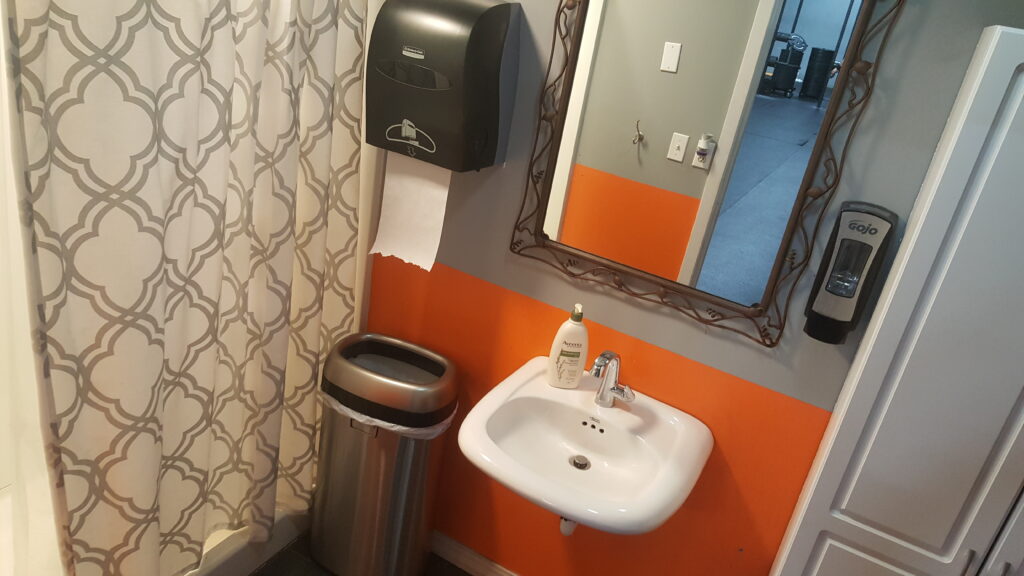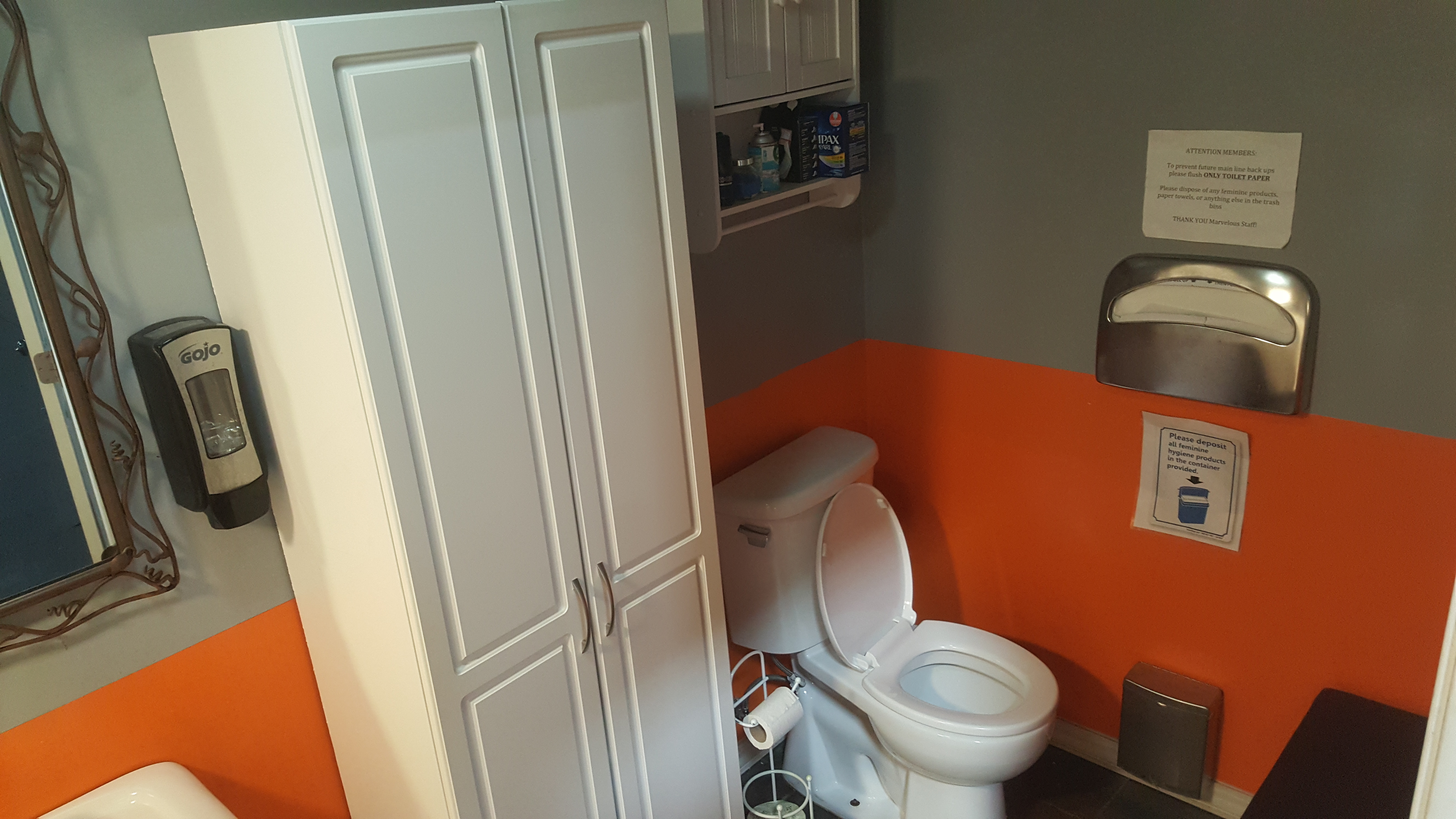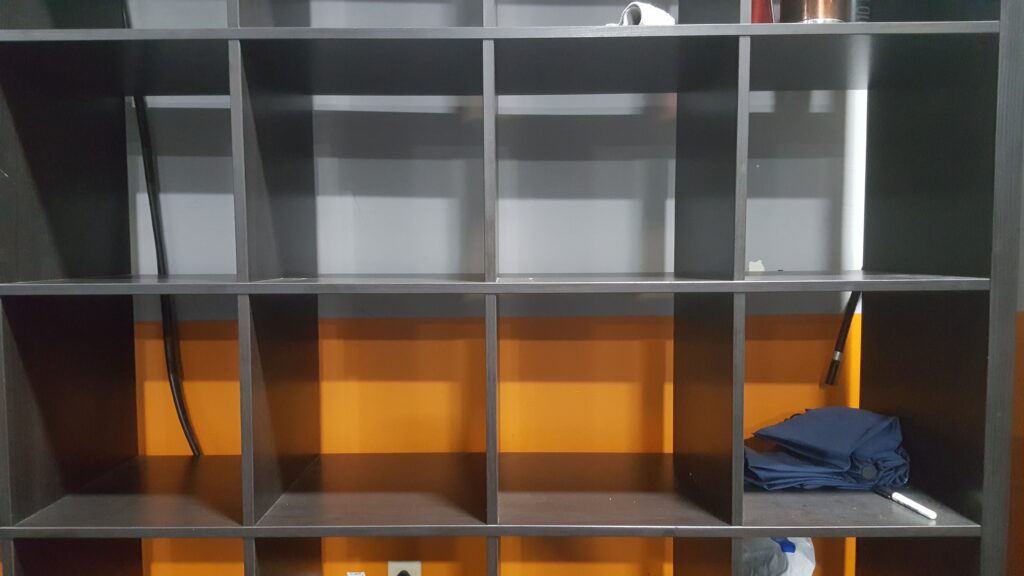 Bathroom and Storage
We have a full, private, locked bathroom with a shower (you'll need to provide your own towel), sink, and toilet. There's room to change both in the bathroom, as well as 2 other locked office areas and 2 curtained changing stalls.
Your belongings can be stored inside the facility while you work out inside cubbies or close to you while you work out. Although we've never had any car break-ins, we recommend you not leaving any valuables in the car.